Freediving academy & Spearfishing adventures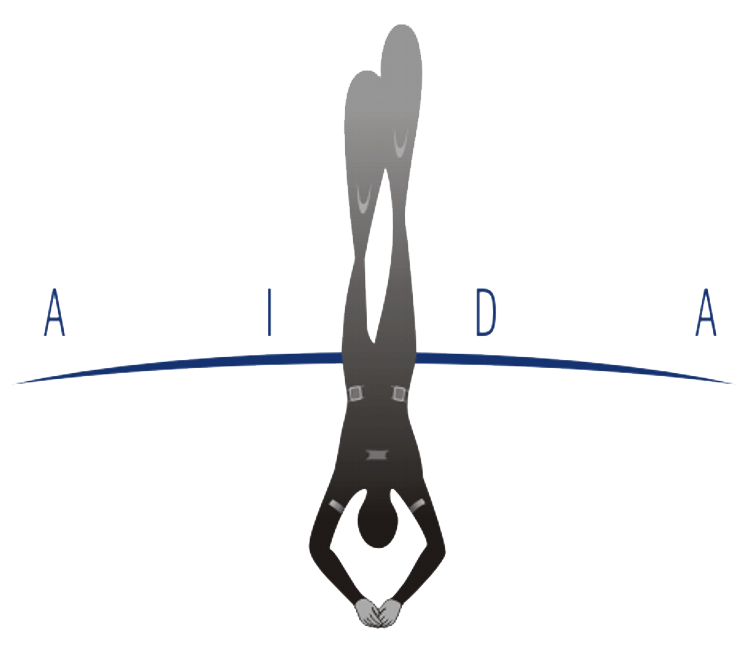 MOLCHANOVS & AIDA INTERNATIONAL
FREEDIVING CENTER
Thu, Jun 24
|
Sea to Sky Freediving & Spearfishing
Spearfishing 101 Workshop - Sunshine Coast, BC
Join us for a full 1-day spearfishing workshop on the Sunshine Coast, British Columbia. Learn about spearfishing, safety and gear. See how freediving skills can be applied to sustainably and responsibly catch your own food.
Time & Location
Jun 24, 7:00 AM – 9:30 PM PDT
Sea to Sky Freediving & Spearfishing, Sunshine Coast Regional District, BC, Canada
About The Event
Spearfishing 101 Workshop - Sunshine Coast, British Columbia
Please note that dates and times are subject to change due to pool closures or other unforeseen events. A full refund will be guaranteed re-scheduling is done by Sea to Sky Freediving. Please read our terms and conditions below for more information.
PLEASE READ (1) to (8) below. It's a lot to read I know, but there's plenty of info for you!
1) Workshop DESCRIPTION:
Spearfishing is the sustainable way to gather one's own seafood and connect with the underwater world. Spearfishing can be a safe activity if properly learned and practiced. The first step is to become a competent and safe freediver. Knowing how to hold your breath, manage yourself underwater and identify risks is crucial in spearfishing.
What's included in the workshop: 
Out of the water:
Molchanovs Base Training access to review online freediving theory, techniques and skills in freediving
Lifetime access to Molchanovs Online Platform 
Pre-expedition online thoery review for safety, physiology, equalization and planning with instructor
Study the correct fish species and environments for fishing
Understand how to use DFO maps, and navigate fishing by-laws and restrictions
Learn how to gut, clean, prep your fish and store your catch
Learn about spearfishing equipment and gear we use
Gain the knowledge how to sustainably and safely catch your own food! 
General freediving and spearfishing is NOT included in this workshop (See Section 5 Below) 
In the water:
Practice in water with professional safety and guidance by Luca Malaguti 
Learn basic diving techniques and equalization
Learn about buoyancy control and gear management
Intro on how to use a pole spear and a speargun
Small group size (maximum of 4 people)
All-day adventure out in the water spearfishing! 
Your Instructor:
Luca Malaguti is a AIDA International and Molchanovs freediving and spearfishing instructor. Currently one of the deepest Canadian men, Luca has experience in deep competition freediving, safety training, coaching and spearfishing. Luca regularly dives to 70 meters (230 feet) on one breath and can stay at 50 meters (165 feet) for 1 minute. Visit Luca's social media profile here. 
*Please note times are subject to change based on weather and conditions.
2) Workshop PRICING:
Workshop Cost: 349 $CAD + applicable taxes per person (Includes Molchanovs Online Program Access) 
Course Payment: Due to limited spaces, we are asking for full payment upon event reservation.
Please note accommodation and individual gear are not included in the package price. 
Cancellation and Refund Policy: Please see below.
3) SCHEDULE:
Day 1 (Online): Online theory review, Q & A session, Molchanovs Dashboard use & intro to Base Training
Where & When: Online via Zoom Call the evening before we meet.
Day 2 (In Water): Spearfishing Workshop 101
Where: Meet at Horseshoe Bay Ferry Terminal, West Vancouver, BC 
When: 7:00AM on June 24, 2021 (Ready for a full day!)
Ferry Info: Deprating on the 7:30AM ferry from Horseshoe Bay, BC (Click here)
4) PRE-REQUISITES:
Able to swim 200 meters non-stop & comfortable in an open water setting
Have a basic knowledge, certificate and experience in freediving/breath-holding 
Must be 18 years old (16 years old with parent/guardian consent)
Signed medical statement and liability forms
Signed COVID-19 liability and waiver form.
Signed assumption of risk and liability form for spearfishing activities 
5) EQUIPMENT REQUIRED:
*Please note:
1. It is the student's responsibility to purchase or rent the equipment needed for the workshop.
2. We highly suggest purchasing your own gear. It's an investment worth making in freediving.
Freediving/spearfishing specific wetsuit, two-piece (5mm to 7mm thickness recommend) with hood
Neoprene gloves and booties (make sure booties fit with fins)
Fins (freediving fins) with closed-heel
Rubber/nylon weight-belt and weights
Mask and snorkel 
A small diving knife is recommended 
An underwater light is a good additional tool
Warm clothes, change of clothes, towels and footwear
Warm beverages, snacks, energy bars in between diving
Buy your gear: 
Visit the Freedive Wire Shop for an excellent selection of freediving equipment: https://shop.freedivewire.com/
Local rentals:
Diving Sports (1449 Prairie Ave #4, Port Coquitlam, BC V3B 1S9, Canada) | 604-472-9803 | Speak to Achraf for a full freediving kit and 10% OFF ANY RENTAL WITH PROMO CODE: "SEATOSKYFREEDIVERS"
6) PRO TIPS & TRICKS:
Try not to eat 2-3 hours before any freediving session (i.e. static, dynamic or open water)
Do some light stretching or yoga at home before coming to a session
Wear a sweater, wool hat, gloves and socks (yes, even during summer time in Canada)
Bring extra warm/dry clothes and extra warm beverages, snacks and light food
Bring a yoga mat or any other equipment related to stretching, breathwork or meditation
Ginger Tea is an excellent way to stay warm beforehand, read why here
7) SPECIALS & PERKS:
8) PAYMENT DETAILS & CANCELLATION POLICY:
i. Payment:
Due to COVID-19 restrictions and limit spaces, we are asking for full payment upon event reservation.
No worries, we have a great cancellation policy. Please see below.
ii. Payment Options:
Secure credit card transactions protected by Wix Bookings and Stripe.
Canadian clients ONLY can e-transfer to info@seatoskyfreediving.com. Please contact us for this option.
PayPal transfers also available to non-Canadians (5% additional transfer fee).
iii. Cancellation Policy:
Full refund of PAYMENT 30 days BEFORE start date of event.
Full refund or credit issued if event is cancelled by Sea to Sky Freediving due to unforeseeable circumstances.
No refund of PAYMENT 30 days or less BEFORE start date of event.